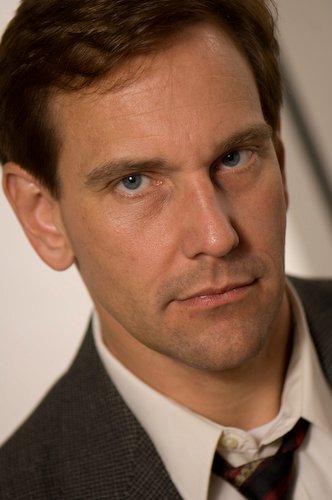 Dale Girard (pronouns not set)
Dale is an award winning Fight Director, Choreographer and author of the stage combat manual Actors On Guard. He is a 3rd degree Black Belt (Taekwondo, Hopkido and Hailing Gumdo), a founding member of the North Carolina Stuntmen's Association and a Fight Master with the Society of American Fight Directors.
Recent credits include the Metropolitan Opera, Opera Carolina, Piedmont Opera, Pioneer Theatre, Studio Arena Theatre, Triad Stage, and the Chautauqua Opera. Recent film credits include "The Key Man," "Fall Down Dead" and "Junebug."
As a master teacher, Mr. Girard has instructed classes and seminars in stage combat, acting, and dramatic movement at colleges and universities throughout North America. Now based in North Carolina, he serves on the faculty of the North Carolina School of the Arts as Director of Stage Combat Studies. Previous teaching experience includes Yale's School of Drama, the National Theatre Conservatory and the Hartt School.
---
Skill Proficiency History
| Date | Weapon | Location | Grade |
| --- | --- | --- | --- |
GirardWestleyKent Renewals 2016
| | | | |
| --- | --- | --- | --- |
| May 6, 2016 | Rapier and Dagger | Baton Rouge, Louisiana | Recommended Pass |
| May 6, 2016 | Single Sword | Baton Rouge, Louisiana | Recommended Pass |
| May 6, 2016 | Unarmed | Baton Rouge, Louisiana | Recommended Pass |
| May 6, 2016 | Knife | Baton Rouge, Louisiana | Recommended Pass |
Denver Center Theatre Academy
| | | | |
| --- | --- | --- | --- |
| Mar 16, 2008 | Single Sword | Denver, Colorado | Recommended Pass |
| Mar 16, 2008 | Rapier and Dagger | Denver, Colorado | Recommended Pass |
| Mar 16, 2008 | Knife | Denver, Colorado | Recommended Pass |
| Mar 16, 2008 | Unarmed | Denver, Colorado | Recommended Pass |
| Mar 16, 2008 | Quarterstaff | Denver, Colorado | Recommended Pass |