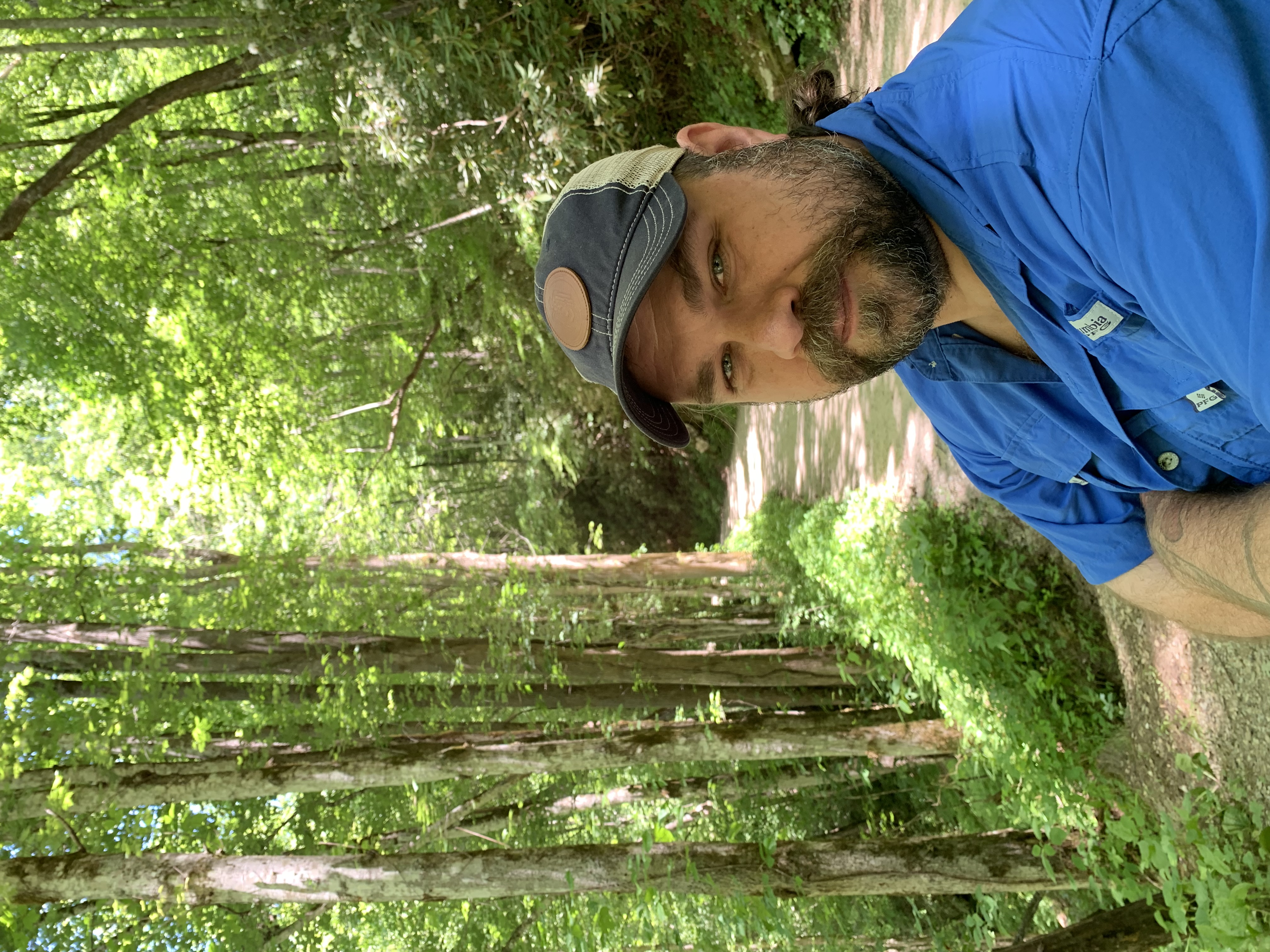 D Granke (They/Them/Theirs)
Fight Director/Certified Teacher
D is a Director, Fight Director, Intimacy Director, and Movement Specialist based in Maine.

Selected Professional Fight Direction credits include: The Black Suits (Joe's Pub), Born Yesterday, Morning After Grace, and The Little Foxes (Asolo Repertory Theatre), FLY and The Curious Incident of the Dog in the Nighttime (Florida Studio Theatre), The Piano Lesson, The Mountain Top, and Dearly Departed (Westcoast Black Theatre Troupe), Vietgone, The Invisible Hand and Bad Jews (American Stage), The Niceties, Dry Land, Dike, and Pilgrims (Urbanite), Macbeth, Romeo and Juliet, and Richard the III (Tampa Shakes), The Elaborate Entrance of Chad Diety and In the Blood (Stageworks), As You Like It, A Skull In Conemarra, and Gloucester Blue (Jobsite Theatre), Don Giovanni, Faust, Il Trovatore, Carmen, Tales of Hoffman, and La Boheme (St Petersburg Opera), Voodoo Macbeth and Take Me Out (Studio 620), A View from the Bridge (Tampa Rep), Appropriate (Three Bone Theatre) and Unto these Hills and Time of War (Cherokee Historical Association)
Directing Credits include: A Clockwork Orange (Jobsite Theatre) Ready Steady Yeti Go (Stageworks) Macbeth and Richard III (Tampa Shakes) Beruit and Blue Surge (Cena/Cenari) Bethany and Tender Napalm (TRT2) and US Drag, They Don't Pay We Won't Pay, and She Kills Monsters (Theatre USF) They are currently the director of Unto these Hills 72nd season.
They hold a BFA from the University of Michigan, and an MFA from Virginia Commonwealth University. They teach acting at the University of Maine, Orono and have previously served on faculty at the University of South Florida.
In addition to stage combat training, they have extensive experience in mask, mime, physical comedy, and devising. They also has extensive experience in the martial arts, including Tai Chi, Aikido, SAMBO, and Brazilian Jiu Jitsu. They have also served as an associate instructor of Historical Fencing, with Krieg School Tampa Bay, where they taught longsword and dussack based on the work of Joachim Meyer.
SAG, SDC, University of Maine
---
Skill Proficiency History
| Date | Weapon | Location | Grade |
| --- | --- | --- | --- |
Virginia Commonwealth University
| | | | |
| --- | --- | --- | --- |
| Jan 30, 2012 | Broadsword | Richmond, Virginia | Recommended Pass |
| Jan 30, 2012 | Single Sword | Richmond, Virginia | Recommended Pass |
| Jan 30, 2012 | Rapier and Dagger | Richmond, Virginia | Recommended Pass |
| Jan 30, 2012 | Unarmed | Richmond, Virginia | Recommended Pass |
| | | | |
| --- | --- | --- | --- |
| May 5, 2011 | Broadsword and Shield | New York, New York | Recommended Pass |
| May 5, 2011 | Quarterstaff | New York, New York | Recommended Pass |
| Dec 12, 2010 | Broadsword | New York, New York | Recommended Pass |
| Dec 12, 2010 | Knife | New York, New York | Recommended Pass |
| Dec 12, 2010 | Unarmed | New York, New York | Recommended Pass |
| | | | |
| --- | --- | --- | --- |
| Aug 21, 2010 | Unarmed | New York, New York | Recommended Pass |
| Aug 21, 2010 | Small Sword | New York, New York | Recommended Pass |
Philadelphia Stage Combat Workshop
| | | | |
| --- | --- | --- | --- |
| Oct 3, 2008 | Knife | Philadelphia, Pennsylvania | Recommended Pass |
| Oct 3, 2008 | Broadsword and Shield | Philadelphia, Pennsylvania | Recommended Pass |
| | | | |
| --- | --- | --- | --- |
| Aug 16, 2008 | Single Sword | New York, New York | Basic Pass |