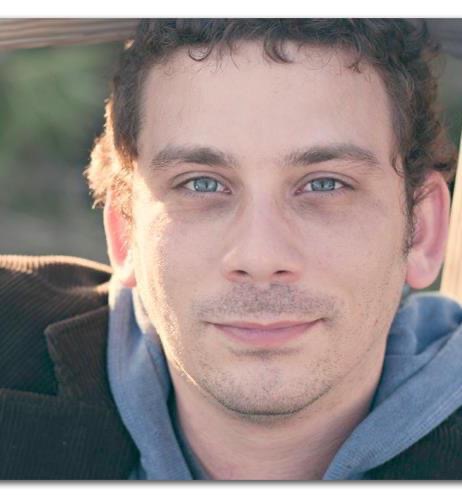 Matthew Crider (He/Him/His)
Certified Teacher Representative, Certified Teacher, Tenured Associate Professor
Matthew Crider is a certified teacher with the SAFD and tenured associate professor of acting and movement at Murray State University.  He specializes in Suzuki, clowning, and stage combat.  At Murray State, he has coordinated multiple guest artist SPT workshops, written grants to expand the stage combat armory, and published on Title IX and A.D.A issues in theatrical classrooms.  For the past several years, he has been a part of the ADVANCE project at Murray state, a million-dollar NSF grant initiative studying and advocating diversity, equity, and inclusion in higher education.  He has also presented at the Southeast Theatre Conference several times on stage combat, stage combat training for stage managers, and clowning. 
As a fight choreographer, Matthew has staged fights for shows including 'The Three Musketeers', 'As You Like It', 'Pirates of Penzance', 'Edmond', 'Jekyll and Hyde', 'She Kills Monsters', 'Trojan Women', and an original adaptation of the Chinese classic, 'The Orphan of Zhao', among many others.  In 2020, Matthew choreographed fights at the University of Memphis for a new adaptation of Hamlet, 'Fall of the Sparrow', set in a fantasy video game universe, and has been the resident fight choreographer at Murray State since 2012.  
Previously, he taught voice and movement at the University of Wisconsin: Stevens Point. He is an alumnus of Brandeis University, where he spent three years as both student and staff.  Under the master Suzuki Method teachers Erik Hill and Adrianne Krstansky, Matthew intensively studied movements of the body on stage, and continued his work of Suzuki Method actor training under Monica Vinao and E. Grey Simons III.  As an actor, Matthew has performed with the Berkshire Theatre Festival, The Hippodrome State Theater, and Double Edge Theatre Company. His favorite roles include Matamore ('The Illusion'), D'Artagnan ('The Three Musketeers'), the ducal brothers Frederick and Senior ('As You Like It'), Roy ('Lone Star'), and Jacob Marley ('A Christmas Carol'). Matthew has instructed at Brandeis University, Commonwealth Shakespeare in Boston, the award-winning outreach program H.I.T.T. with the Hippodrome State Theater, the University of Florida, and has been a coach/director for many professional improv companies. He received his MFA in acting from Brandeis University, and his BFA in acting from the University of Florida. 
He was also in the original cast for the world-famous play "Hard Candy" by Jonathan Rand, founder of Playscripts.com, but that happened in high school, and he's not sure how much that counts.  
---
Skill Proficiency History
| Date | Weapon | Location | Grade |
| --- | --- | --- | --- |
Murray State Spring Break Intensive 2019
| | | | |
| --- | --- | --- | --- |
| Mar 24, 2019 | Single Sword | Murray, Kentucky | Recommended Pass |
| Mar 24, 2019 | Unarmed | Murray, Kentucky | Recommended Pass |
| Mar 24, 2019 | Broadsword and Shield | Murray, Kentucky | Recommended Pass |
| Mar 24, 2019 | Quarterstaff | Murray, Kentucky | Recommended Pass |
Murray State Renewals 2017
| | | | |
| --- | --- | --- | --- |
| Mar 25, 2017 | Rapier and Dagger | Murray, Kentucky | Recommended Pass |
| Mar 25, 2017 | Small Sword | Murray, Kentucky | Recommended Pass |
| Mar 25, 2017 | Knife | Murray, Kentucky | Recommended Pass |
| Mar 25, 2017 | Broadsword | Murray, Kentucky | Recommended Pass |
| | | | |
| --- | --- | --- | --- |
| Nov 19, 2016 | Broadsword and Shield | Des Moines, Iowa | Basic Pass |
| | | | |
| --- | --- | --- | --- |
| Mar 24, 2016 | Unarmed | Murray, Kentucky | Recommended Pass |
| Mar 24, 2016 | Quarterstaff | Murray, Kentucky | Recommended Pass |
2015 NSCW - AACW & Interns
| | | | |
| --- | --- | --- | --- |
| Jul 10, 2015 | Rapier and Dagger | Winston-Salem, North Carolina | Basic Pass |
Murray State University and Rat Pack Productions
| | | | |
| --- | --- | --- | --- |
| Mar 22, 2014 | Single Sword | Murray, Kentucky | Recommended Pass |
2013 NSCW AACW - SPTs and SPRs
| | | | |
| --- | --- | --- | --- |
| Jul 19, 2013 | Single Sword | Winston-Salem, North Carolina | Basic Pass |
| Jul 19, 2013 | Small Sword | Winston-Salem, North Carolina | Basic Pass |
| Jul 19, 2013 | Broadsword and Shield | Winston-Salem, North Carolina | Basic Pass |
| Jul 19, 2013 | Broadsword | Winston-Salem, North Carolina | Recommended Pass |
| Jul 19, 2013 | Rapier and Dagger | Winston-Salem, North Carolina | Recommended Pass |
| Jul 19, 2013 | Knife | Winston-Salem, North Carolina | Recommended Pass |
| Jul 19, 2013 | Unarmed | Winston-Salem, North Carolina | Recommended Pass |
| Jul 19, 2013 | Quarterstaff | Winston-Salem, North Carolina | Recommended Pass |
Texas Intensive Stage Combat Workshop
| | | | |
| --- | --- | --- | --- |
| Sep 4, 2010 | Quarterstaff | Houston, Texas | Recommended Pass |
| Sep 4, 2010 | Single Sword | Houston, Texas | Basic Pass |
| Sep 4, 2010 | Knife | Houston, Texas | Basic Pass |
2009 National Stage Combat Workshops
| | | | |
| --- | --- | --- | --- |
| Jul 24, 2009 | Rapier and Dagger | Winston-Salem, North Carolina | Basic Pass |
| Jul 24, 2009 | Broadsword | Winston-Salem, North Carolina | Basic Pass |
| Jul 24, 2009 | Unarmed | Winston-Salem, North Carolina | Recommended Pass |