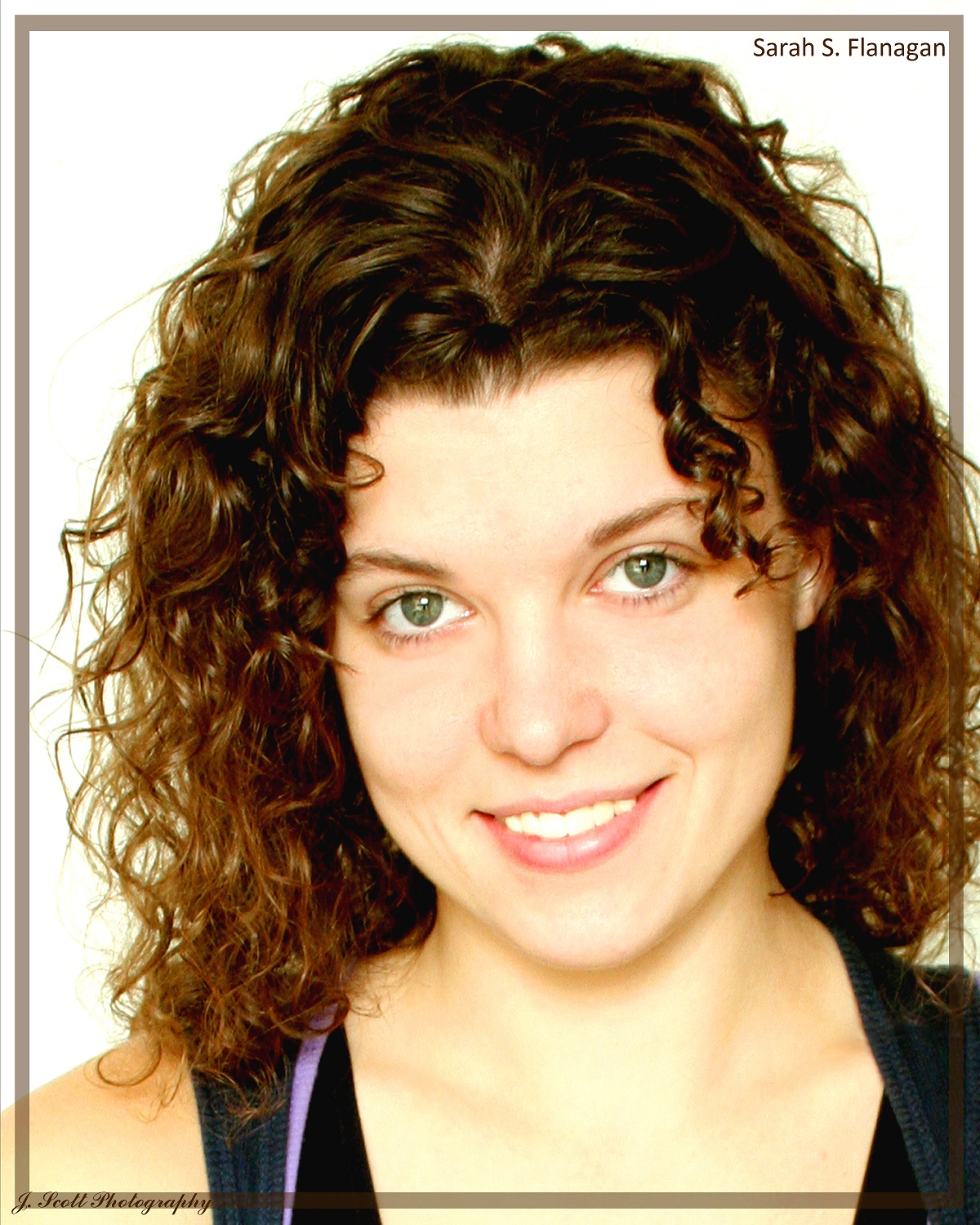 Sarah Flanagan (Other)
Combatant / Friend Representative, Certified Teacher
Sarah currently resides just outside of Boston, Massachusetts but works regularly throughout the greater New England area. She frequently works in other cities/towns throughout the year, including: Ellicottville, NY; Louisville, KY; Ruston, LA; and Oxford, MS. 

Sarah is happy to travel for SPTs, Fight Direction, and Directing work.  They love helping folks who are just starting out- whether you are looking for assisting opportunities or just want to ask questions about training or the business!

Sarah served as the Actor Combatant Representative on the 2019, 2020, and 2021 Governing Body, and is currently the Coordinator of the National Stage Combat Workshop.



---
Skill Proficiency History
| Date | Weapon | Location | Grade |
| --- | --- | --- | --- |
| | | | |
| --- | --- | --- | --- |
| Jun 1, 2022 | Firearm | Macomb, Illinois | Recommended Pass |
| | | | |
| --- | --- | --- | --- |
| Jun 1, 2019 | Firearm | Ann Arbor, Michigan | Recommended Pass |
| | | | |
| --- | --- | --- | --- |
| Mar 21, 2019 | Quarterstaff | Boston, Massachusetts | Basic Pass |
2018 NSCW - AACW & Interns
| | | | |
| --- | --- | --- | --- |
| Aug 10, 2018 | Broadsword and Shield | Ruston, Louisiana | Recommended Pass |
FIGHT ON THE FARM: SPT/SPR Bootcamp
| | | | |
| --- | --- | --- | --- |
| Aug 6, 2017 | Knife | Eaton Rapids, Michigan | Recommended Pass |
2017 NSCW - AACW & Interns
| | | | |
| --- | --- | --- | --- |
| Jul 7, 2017 | Small Sword | Winston-Salem, North Carolina | Recommended Pass |
| Jul 7, 2017 | Single Sword | Winston-Salem, North Carolina | Recommended Pass |
University of Kentucky 2016 Fall SPT
| | | | |
| --- | --- | --- | --- |
| Oct 8, 2016 | Unarmed | Lexington, Kentucky | Recommended Pass |
2016 NSCW - AACW & Interns
| | | | |
| --- | --- | --- | --- |
| Jul 8, 2016 | Rapier and Dagger | Winston-Salem, North Carolina | Recommended Pass |
| Jul 8, 2016 | Broadsword | Winston-Salem, North Carolina | Recommended Pass |
La Tech Stage Combat Workshop SPRs
| | | | |
| --- | --- | --- | --- |
| Mar 26, 2016 | Broadsword and Shield | Ruston, Louisiana | Recommended Pass |
| Mar 26, 2016 | Quarterstaff | Ruston, Louisiana | Recommended Pass |
| | | | |
| --- | --- | --- | --- |
| Jul 27, 2014 | Knife | Boone, North Carolina | Recommended Pass |
| Jul 27, 2014 | Small Sword | Boone, North Carolina | Recommended Pass |
Louisiana Tech University
| | | | |
| --- | --- | --- | --- |
| May 22, 2014 | Small Sword | Ruston, Louisiana | Basic Pass |
| May 22, 2014 | Broadsword and Shield | Ruston, Louisiana | Basic Pass |
| May 22, 2014 | Quarterstaff | Ruston, Louisiana | Basic Pass |
| May 22, 2014 | Single Sword | Ruston, Louisiana | Recommended Pass |
| May 17, 2013 | Broadsword | Ruston, Louisiana | Recommended Pass |
| May 17, 2013 | Rapier and Dagger | Ruston, Louisiana | Recommended Pass |
| May 17, 2013 | Unarmed | Ruston, Louisiana | Recommended Pass |
| | | | |
| --- | --- | --- | --- |
| May 9, 2012 | Single Sword | Fredonia, New York | Recommended Pass |
| May 9, 2012 | Knife | Fredonia, New York | Recommended Pass |
| Dec 18, 2011 | Unarmed | Fredonia, New York | Basic Pass |