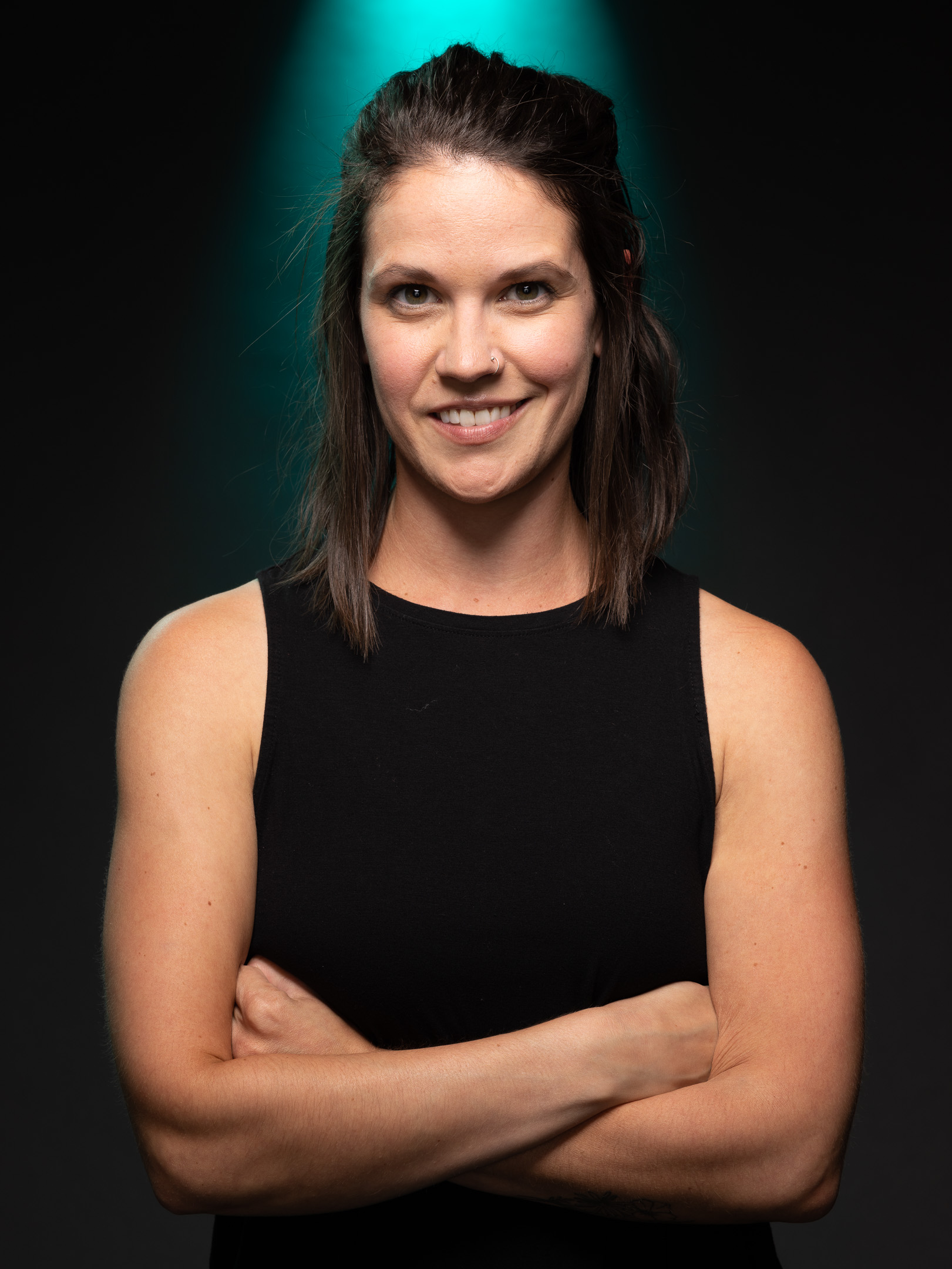 Nicky Jasper (She/Her/Hers)
Certified Teacher & Advanced/Intermediate Actor/Combatant Representative
Nicky Jasper (she/they) is a Chicago-based actor, choreographer, and teacher. She graduated from East Carolina University with a BFA in Professional Acting in 2013. She has been training in stage combat since 2010 and is a Certified Teacher with the Society of American Fight Directors. Nicky is a founding member of and lead instructor with Open Gate Movement Arts, a stage combat and movement company in Chicago whose mission is to provide accessible and quality stage combat training to movement artists. She is an adjunct faculty member in the Stage Combat Department at Columbia College Chicago. Nicky also works as a part of the motion capture team at Raven Software.
After graduating, Nicky was a part of the cast at Horn in the West, where she also served as Fight Swing. She later spent two summers in the cast of Tecumseh! Outdoor Drama, where she not only served as Fight Captain and Assistant Fight Choreographer, but was also the first female-identifying actor to have an on-stage featured fight in the show's long history. Other theatre credits include Gruesome Playground Injuries (Carolina Actor's Studio Theatre), The Tale of the Little Gentleman (Children's Theatre of Charlotte), Detroit (Actor's Theatre of Charlotte), Wasteland Hero (Reutan Collective), and Fight Quest 2 & 4 (Otherworld Theatre Company).
Nicky currently serves as the Advanced/Intermediate Actor/Combatant Representative on the Governing Body of the SAFD. She can be reached in this capacity at adv.int.rep@safd.org.

---
Skill Proficiency History
| Date | Weapon | Location | Grade |
| --- | --- | --- | --- |
2023 National Stage Combat Workshop
| | | | |
| --- | --- | --- | --- |
| Aug 5, 2023 | Firearm | Ruston, Louisiana | Recommended Pass |
| | | | |
| --- | --- | --- | --- |
| Mar 6, 2022 | Unarmed | Chicago, Illinois | Recommended Pass |
| Mar 6, 2022 | Broadsword and Shield | Chicago, Illinois | Recommended Pass |
| Mar 6, 2022 | Quarterstaff | Chicago, Illinois | Recommended Pass |
| | | | |
| --- | --- | --- | --- |
| Jan 23, 2022 | Single Sword | Chicago, Illinois | Recommended Pass |
2021 National Stage Combat Workshop
| | | | |
| --- | --- | --- | --- |
| Aug 6, 2021 | Knife | Ruston, Louisiana | Recommended Pass |
| Aug 6, 2021 | Small Sword | Ruston, Louisiana | Recommended Pass |
| | | | |
| --- | --- | --- | --- |
| Jun 20, 2021 | Rapier and Dagger | Evanston, Illinois | Recommended Pass |
| Jun 20, 2021 | Broadsword | Evanston, Illinois | Recommended Pass |
| | | | |
| --- | --- | --- | --- |
| Sep 7, 2019 | Knife | Chicago, Illinois | Recommended Pass |
| | | | |
| --- | --- | --- | --- |
| Dec 2, 2018 | Unarmed | Evanston, Illinois | Recommended Pass |
| Dec 2, 2018 | Quarterstaff | Evanston, Illinois | Recommended Pass |
2018 NSCW - AACW & Interns
| | | | |
| --- | --- | --- | --- |
| Aug 10, 2018 | Single Sword | Ruston, Louisiana | Recommended Pass |
| Aug 10, 2018 | Broadsword and Shield | Ruston, Louisiana | Recommended Pass |
Small Sword Actor's Gym June 2018
| | | | |
| --- | --- | --- | --- |
| Jun 3, 2018 | Small Sword | Evanston, Illinois | Recommended Pass |
| Jun 3, 2018 | Unarmed | Evanston, Illinois | Recommended Pass |
Actor's Gym Spring of 2017 Knife
| | | | |
| --- | --- | --- | --- |
| Jun 4, 2017 | Rapier and Dagger | Evanston, Illinois | Recommended Pass |
| Jun 4, 2017 | Broadsword and Shield | Evanston, Illinois | Recommended Pass |
Broadsword Spring of 2017
| | | | |
| --- | --- | --- | --- |
| Mar 19, 2017 | Broadsword | Evanston, Illinois | Recommended Pass |
Knife SPT and multiple other SPTs/SPRs
| | | | |
| --- | --- | --- | --- |
| Jul 29, 2016 | Rapier and Dagger | Chillicothe, Ohio | Recommended Pass |
| Jul 29, 2016 | Broadsword and Shield | Chillicothe, Ohio | Recommended Pass |
| Jul 29, 2016 | Quarterstaff | Chillicothe, Ohio | Recommended Pass |
| Jul 29, 2016 | Knife | Chillicothe, Ohio | Recommended Pass |
Winter Wonderland Workshop
| | | | |
| --- | --- | --- | --- |
| Jan 9, 2016 | Rapier and Dagger | Rosemont, Illinois | Basic Pass |
| | | | |
| --- | --- | --- | --- |
| Aug 1, 2015 | Unarmed | Chillicothe, Ohio | Recommended Pass |
| Aug 1, 2015 | Broadsword | Chillicothe, Ohio | Recommended Pass |
| | | | |
| --- | --- | --- | --- |
| May 13, 2015 | Single Sword | Elon, North Carolina | Recommended Pass |
Rat Pack Productions and Horn in the West
| | | | |
| --- | --- | --- | --- |
| Jul 28, 2013 | Broadsword and Shield | Boone, North Carolina | Recommended Pass |
| Jul 28, 2013 | Quarterstaff | Boone, North Carolina | Recommended Pass |
| | | | |
| --- | --- | --- | --- |
| May 4, 2013 | Broadsword | Greenville, North Carolina | Recommended Pass |
| May 4, 2013 | Rapier and Dagger | Greenville, North Carolina | Recommended Pass |
| May 4, 2013 | Unarmed | Greenville, North Carolina | Recommended Pass |
| Apr 30, 2011 | Unarmed | Greenville, North Carolina | Basic Pass |